Affiliates
How to deal with an unhappy customer
13 tips to use criticism to your advantage!
Are you familiar with that old saying that it's impossible to please both God and men? In the digital market, this is also true, we call people who aren't pleased with your business, unhappy customers.
With the Internet within reach for most people, and especially because of social media, it has been easier and faster to voice our dissatisfactions. Therefore, it's easier to harm someone's image or that of a company in the blink of an eye.
However, don't despair every time a person with an objection to your product or service comes around! Bad news spread like wildfire, but when you turn this situation upside down, even an unhappy customer can become an advocate for your brand.
Want to know how to deal with an unhappy customer and turn the situation around?
Check out these 13 tips and learn how to use the situation to your advantage and keep growing:
Index
#1. Be attentive to unhappy customers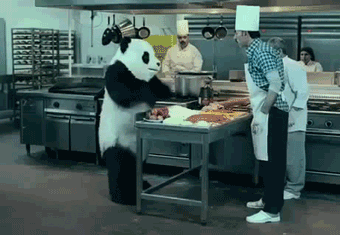 You need to know that even if you do everything perfectly, there will always be someone who is not happy with what you've been doing. So, don't worry when unhappy customers start coming around.
The first thing you need to do when this happens is to pay close attention to these people. Listen to all they have to say and try to understand the reasons why they are not happy with your product or service.
When you try to understand the reasons why your customer is unhappy, you show interest in what they have to say, and this is our tip number 2.
#2. Show interest
It's crucial that your clients never feel ignored, especially when they make a complaint.
So, show interest in what they have to say. This means that you need to try to understand whether the complaint is fair or not. And even if it is a situation that justifies such dissatisfaction, showing interest also means not arguing with the customer and refuting their arguments.
Always be patient and listen or read everything until the end. Only after you understand really well the reasons why the person is so unhappy that you are able to answer. But remember that your answer needs to be well-thought before you say or write anything. That is because you need to calm the customer down and not make the situation worse.
#3. Let the unhappy customer speak
Avoid interrupting the person while they complain. Listen to everything they have to say until the end. By doing so, you allow them to vent and say everything that is on their mind.
It's essential to be very patient!
The more information you have about the cause of the issue, the easier it will be to get to the root of your customer's problem. Also, you'll be able to think of concrete actions and ones that can really solve the issues at hand.
Moreover, when you let the person vent, you allow them to listen to what they are saying. By doing so, the unhappy customer can think about the problem and may even come to realize that it is not such a big issue after all, and it can be solved by a simple conversation.
#4. Make yourself available to solve the problems
Obviously, unhappy customers are not always right. However, like the competent professional you are, you need to be willing to solve the issues brought by people.
So, even if you're right and the reason for the complaint is not fair, never give negative answers. This will just increase people's anger.
Be ready to help out the best way you can, even if this just means guiding the client to solve the problem they created themselves.
Showing that you are willing to change the wrong impressions someone has of your product or service decreases the tension caused by dissatisfaction or any misunderstanding that may come out of it.
#5. Apologize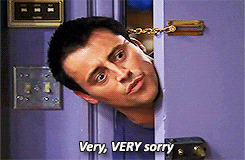 As soon as you identify that the cause for your customer's dissatisfaction is something your brand did wrong, don't wait around – just apologize.
It's imperative to own your mistakes when facing unhappy customers. Only by doing so, they get to see that you are really willing to do better.
But remember to always be sincere, respectful, and polite. After all, it's easy to notice when a person says or writes an apology without meaning to.
#6. Take the necessary actions
After you apologize, start taking measures to fix your mistakes. It's not only about knowing how to receive criticism. You also need to take steps to change whatever you've done wrong.
It's crucial to think of short, medium, and long-term action plans. Of course, this should be done according to the best strategy for each problem flagged.
Regardless of which action you'll take, try to take actions that are necessary to fix the mistakes as soon as possible. By doing so, you need to pass a more professional image and show your concern for the client.
#7. Don't take criticism personally
The fact that you have an unhappy customer doesn't mean that they don't like you. This can happen too, but, in general, people's reasons aren't personal.
That's why you need to detach your product or service from who you are in your everyday life. It's not healthy taking the criticisms to your business personally.
When you mix your personal and your business lives, you can't solve the problems faced by unhappy customers. Actually, you just make it harder to solve these problems.
Some people will never accept your strategies to improve what they've seen wrong. Again, don't take this personally.
As we said at the beginning of this text, you can't please everybody, even if you explain your action plans and try to understand the criticism directed towards your business.
If an unhappy customer does not approve anything you do, the best thing you can do is to give up and accept that person will no longer be a customer. If you've done everything in your power to make it better, don't persist with people who are fixed in their ways.
#8. Reach out to the customer
Have you ever noticed how pleased we are whenever someone gets personally in touch with us to solve a problem we have? For example, isn't it a lot better to talk to an assistant that can help you solve something immediately than talking to an answering machine?
Your clients are real people, and getting in touch with them personally gives a better sense of security than just letting the answers to the problems in sight. When you get close to someone like this, you're able to woo the person, who will be more open to accepting the changes you propose.
If you have an online business, the best way to do that is by customizing your contact.
When sending an email or calling the customer, write down their names, do not copy and paste the same answers to different customers, put your brand's personality into the message.
That is why it's interesting to have personalized support. Many dissatisfactions can be similar; however, different people demand different treatment. So, always try to adjust your answers according to the problem each person faces.
A good tip is having professionals on your team to offer customer support. That way, you can make sure unhappy customers will be tended to as quickly as possible.
#9. Absorb the losses
If the dissatisfaction of your customer is because of a product or service they purchased and didn't like, it's better to take on the losses and refund the purchase, for example.
Of course, you need to analyze the situation as a whole before you refund any amount in cash. However, it's always best to have small losses than ruining your reputation because of dissatisfaction.
Remember that a complaint is easily viewed online, so, it's good to analyze what the best way to go is.
Pay attention to the additional demands made by your unhappy customers. Sometimes, it's preferable to meet these demands to be able to better manage the situation.
#10. Don't leave any complaint unanswered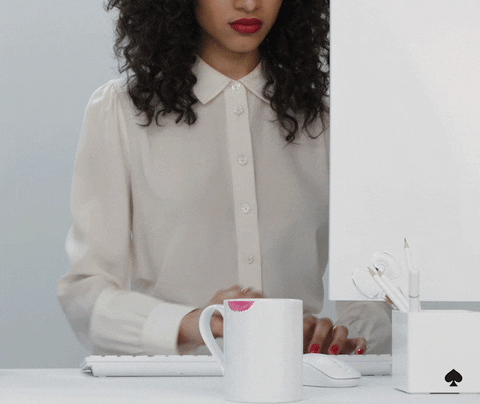 You've already noticed that there are many channels where people can complain about your product or company. So, keep an eye out for all these channels and remember to answer everything that is written there.
That number is even more significant for online businesses, as the customer can contact you through several channels, company site, email, and social media.
It's very common that we only worry about the dissatisfactions expressed on our web pages. However, you need to establish a routine to access websites such as YELP, to answer complaints people might make about your business.
#11. Put yourself in your customers' shoes
Have you ever heard of empathy?
In the dictionary, empathy is the ability to put yourself in someone else's shoes and identify what they feel in determined situations. Basically, you try to understand what the other person is feeling.
When we have unhappy customers, you need to have empathy towards them. Put yourself in their shoes and try to understand the losses they took. Then, you'll be able to rationalize your attitudes and do something assertive and caring.
Even if your product or service is marketed online, you can never forget that you're dealing with real people and real people have feelings. So, try to handle all objections with a lot of attention to the person.
#12. Keep your client informed
A valuable tip for when you're dealing with dissatisfactions is keeping the customer who made the complaint well informed. Explain the attitudes you took to solve the problem they faced.
It's very important that you promise only what you can deliver. And after you've done all within your reach to improve your product or service, let the customer know that the due actions were taken.
When you get in touch with an unhappy customer, you can also check if they were happy with the changes you've made. And, in the end, ask if there is something more you can do for her.
#13. Welcome criticism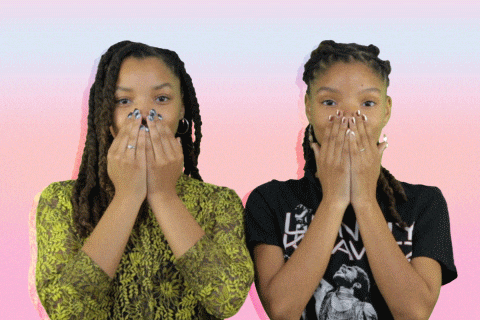 I know this tip may sound unreal but trust us, the criticism you get can be great to help you grow. That's why you should thank people when they point out something that needs to be improved in your business.
Besides showing them that you're open to criticism, you also show them that your goal is to improve more and more.
You can still take the moment after solving the problem to ask for feedback on the actions you took. Then, you can see what can be improved and what needs final touches.
Dealing with unhappy customers
If you got this far, you've noticed that there are several ways to handle a crisis and even change the perception of a dissatisfied customer towards your business.
As we've said earlier, you can't make everyone happy. Of course, you need to do your best to make as many customers as possible happy. But, if dissatisfactions arise, you don't need to despair and think about what you're doing wrong.
Your customer's issue may be something that was out of your control or maybe something several customers are complaining about, and it's easily solved.
Regardless, you need to keep an eye on problems and always work on improving your customer support. That will avoid a crisis.
You can also read our post on crisis management to learn other 7 tips to protect the image of your business.
This post was originally published in July 2017 and has since been updated to convey more complete and accurate information.